Project goals
Connecting parents from different backgrounds, on a different stage of life and give them space to exchange their experience - that is the goal of Huddl application.
Communication on many levels
CHAT
The Huddl application allows you to chat via direct messages as well as create group chats according to your interests.
In the application, there are also default-made group chats waiting for users, to which you get in relation to the information you provide in the onboarding process.
MEETING AND EVENTS
Would you like to organize an event and want to inform others about it? Or maybe you are looking for an interesting way to spend time with your child on the weekend? Huddl is an application that will not let you miss interesting attractions in the area.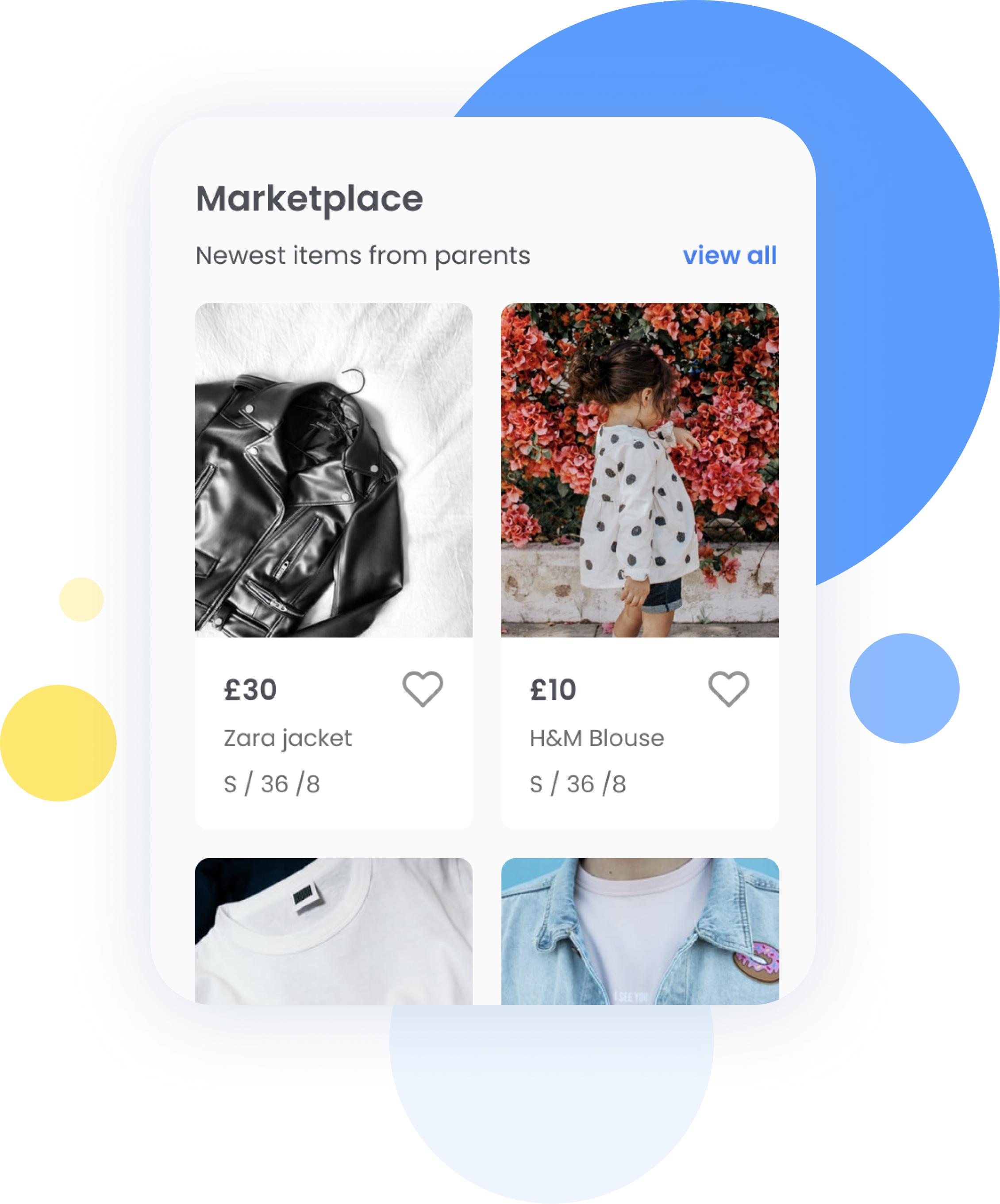 Access to the marketplace
SAVE TIME FINDING THE NECESSARY THINGS FOR YOUR CHILD IN YOUR AREA !
Children outgrow clothes and toys faster than you might think! That's why we've stocked Huddl with a marketplace where you can buy or sell kids stuff.
What was the scope of the project?
---
Creating a space for parents with different life experiences, on other stages of life, but still with one very important aspect that connects them all - children. This was the goal of this project, which was achieved thanks to the built-in chat option, creating events and meetings, and using the marketplace. It all creates the community, what the originators of the application wanted the most
What was the business outcome?
---
The need to create a community that finds itself in a space created especially for them has been fulfilled. This is evidenced by the growing number of users and the number of downloads of the application every day.