Project goals
Presenting the Instal 3D company's offer in a simple and accessible way, as well as enabling customers to use the platform interactively, helps in the decision-making process regarding the company's services.
PROJECT
INSTAL 3D
YEAR
2021
SERVICES
TECHNOLOGIES
Moderntechnologiesin one place
Instal 3D website page is a combination of new technological possibilities and customers' needs.
Interactive cost calculators: from heat pumps, through photovotaics, to recuperation allow for a quick valuation of the installation.
Service aimed at B2C, B2B.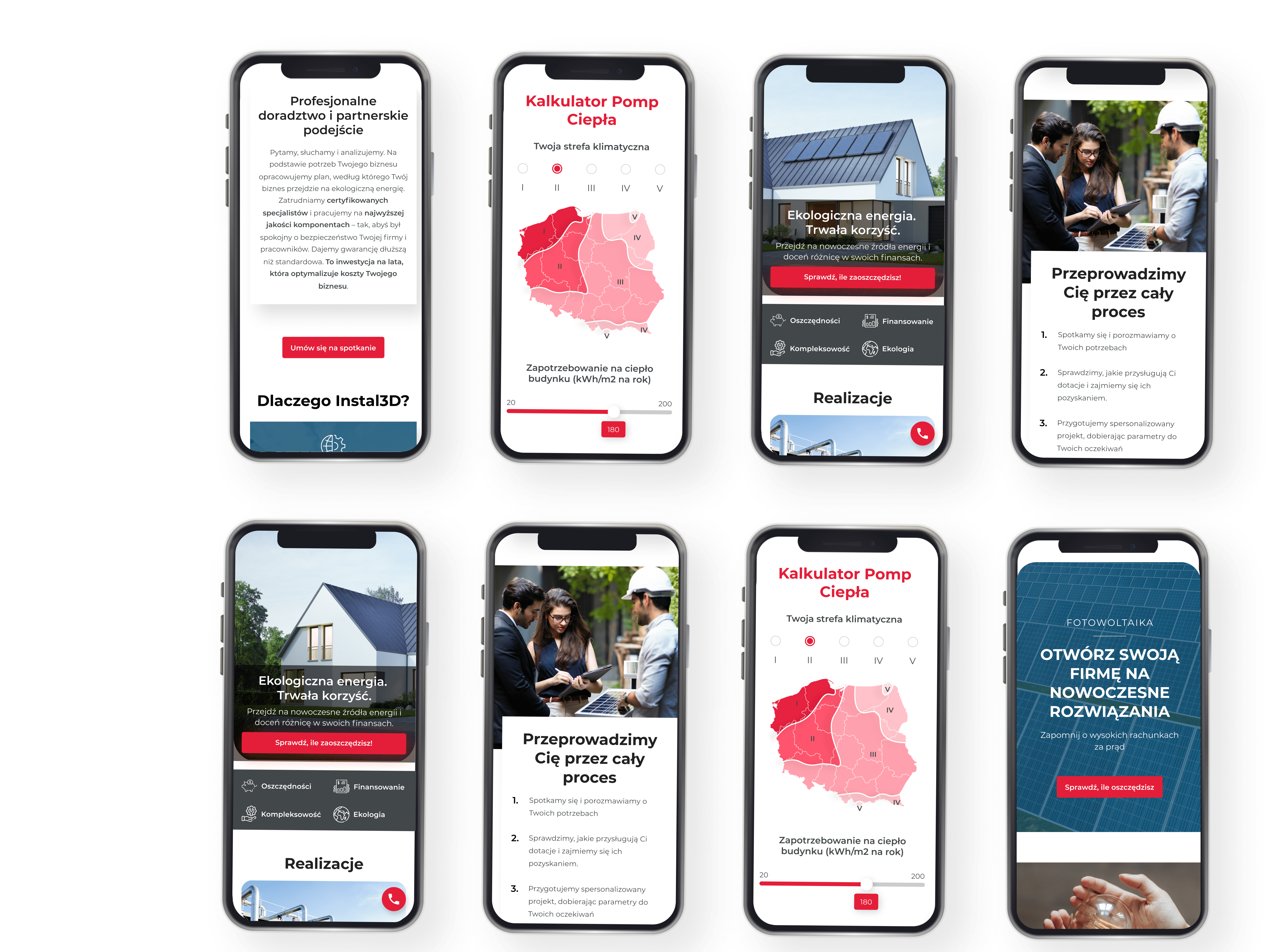 What was the scope of the project?
---
The basic scope of the project was to enable browsing and comparison of INSTAL 3D's services. In addition, to enable faster project valuation, special calculators for Renewable Energy Sources have been prepared, which estimate the price and bring customers closer to make a decision.
What was the business outcome?
---
Providing domain information and enabling interaction with the website has been achieved thanks to the use of the latest technologies that are engaging for the recipient, resulting in a high degree of conversion.