Project goals
As the platform grows, everyone who is using the platform will create an exchange community, where the unwanted items coud be exchanged or sold for a small amount. Local activism is also about bringing people together, acting socially, acting locally.
PROJECT
MANIA WYMIENIANIA
YEAR
2020
SERVICES
TECHNOLOGIES
Exchange, donate, help locally!
Intuitive platform to add ads. Just fill in the basic information and the local community will see the added items on a interactive map.
The map is the main part of the product, users can see what's new in the area and where they can pick it up. Action involving users.
"Mania Wymieniania" is also about the environmental aspect, spreading the idea of "donate instead of throwing away".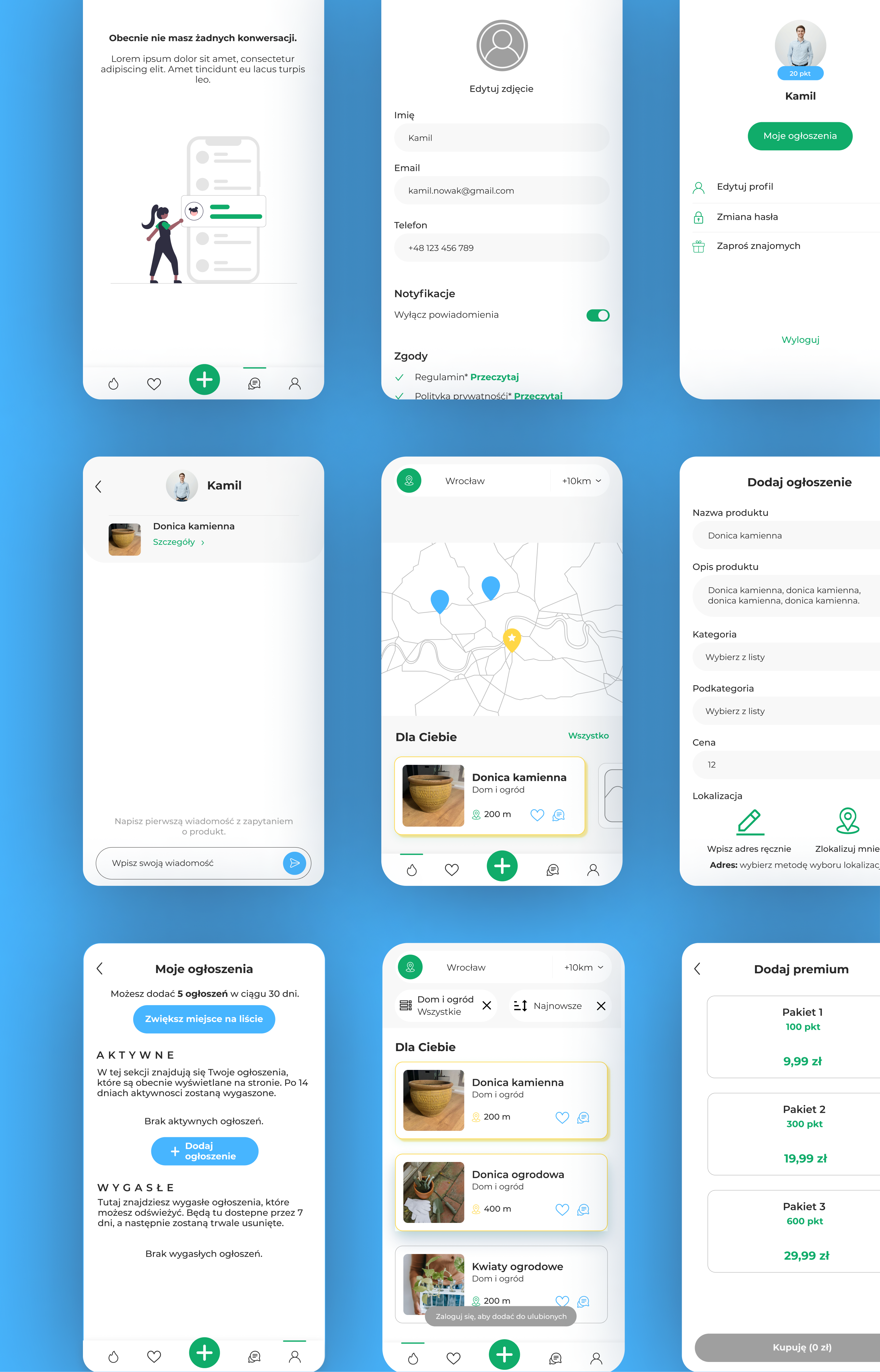 What was the scope of the project?
---
Nowadays, slogans such as reusability, exchange and sharing are gaining popularity. "Mania Wymieniania" is a product that meets the emerging needs and makes it possible. It is a space where each user can offer items that they no longer need, or find something that someone wants to get rid of. The entire community in there supports zero-waste flow.
What was the business outcome?
---
A clear and intuitive interface attracts users and increases their number every day. A well-planned UX allows you to scale the project and add new functionalities.