Project goals
One of the goals of the Tyron platform is to merge the marketplace of waste tire companies, regardless of their role in it. We bring together suppliers, consumers, transport companies and recyclers so they can operate in one ecosystem.
Advertisement Exchange
Post your advertisement and get rid of worn tires, or report as an entity that wants to collect these tires! Cooperate to your benefit.
Dispose of worn tires quickly and without restrictions - no logistics minimums, 8 types of tires, add as many details in you advert as you think is proper!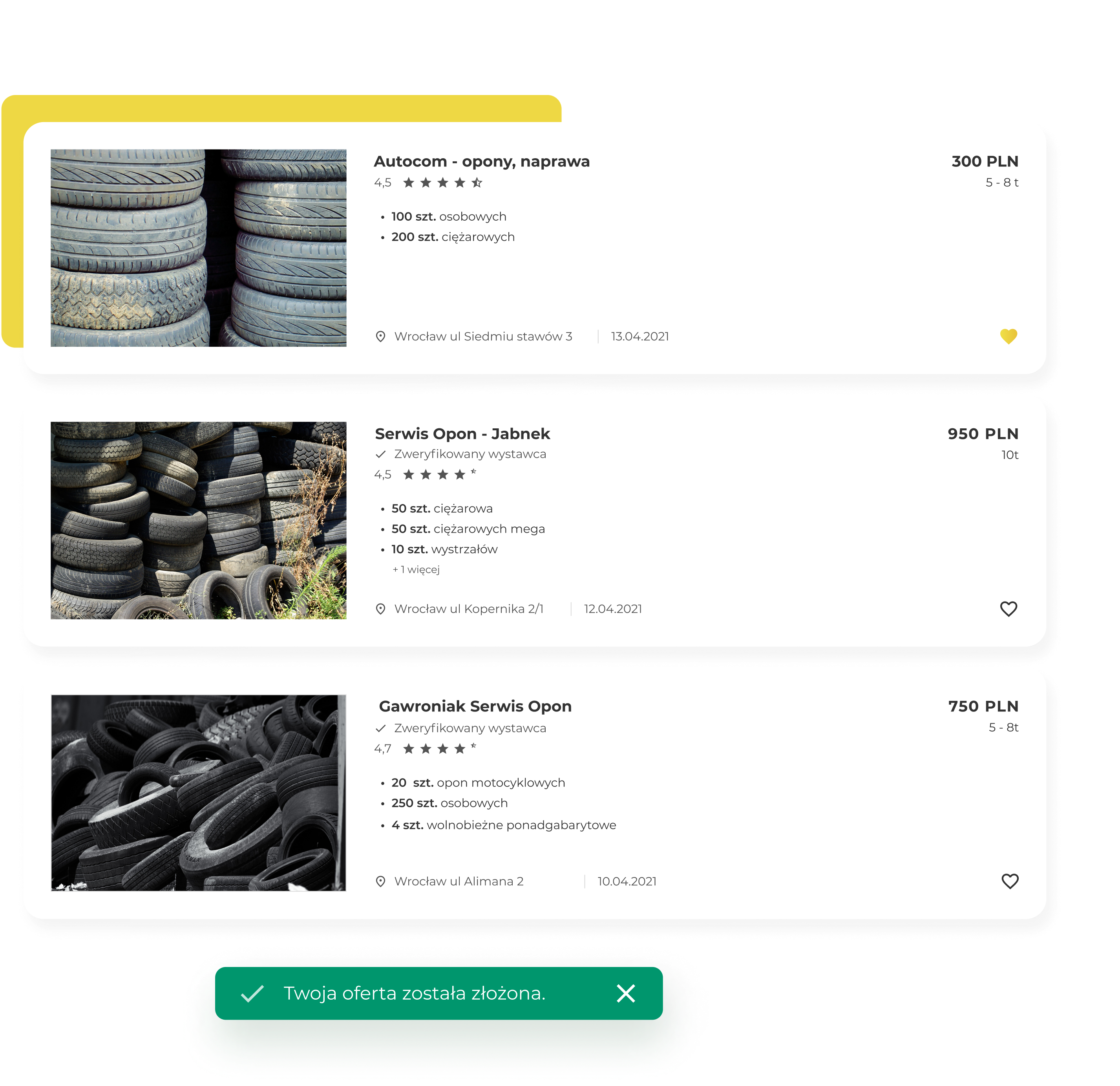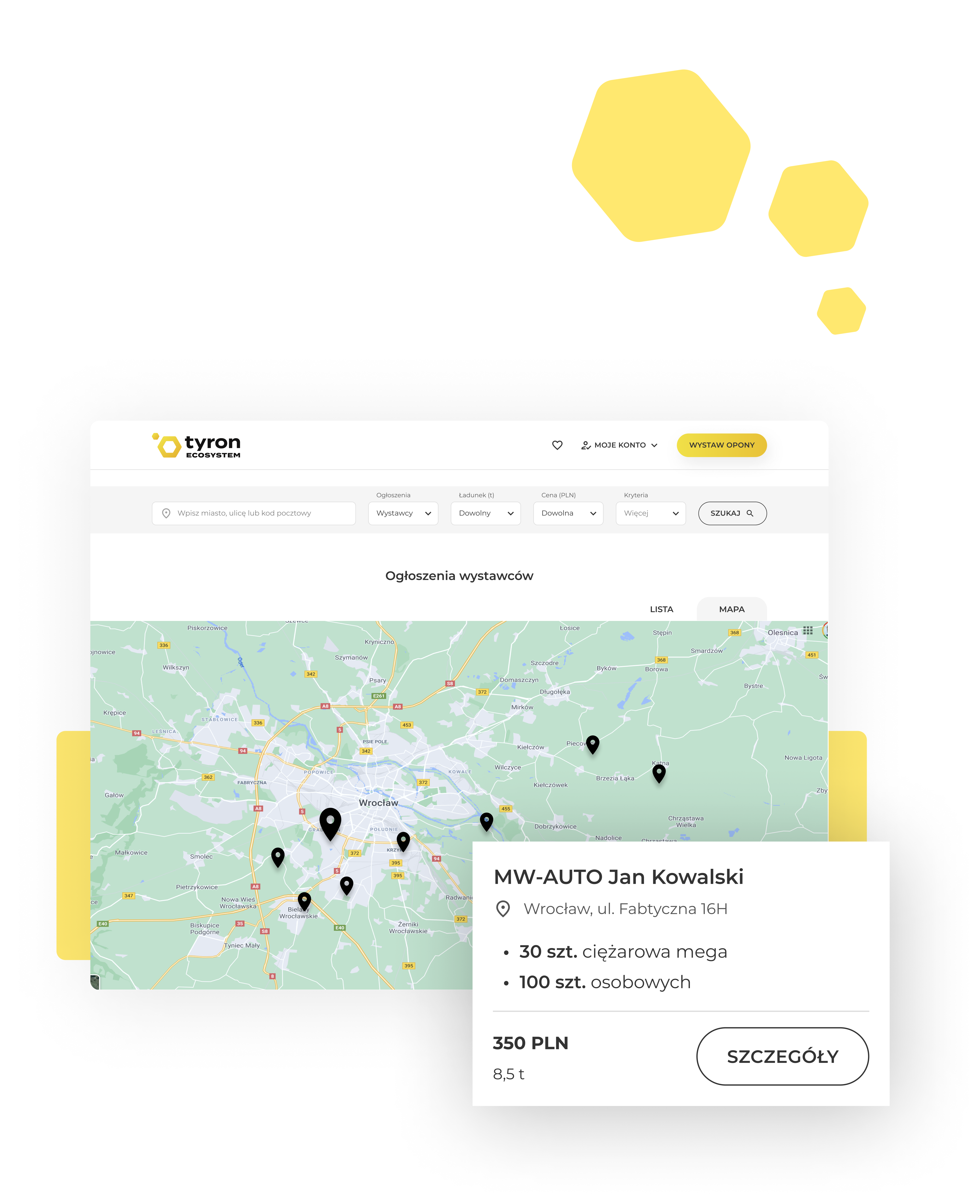 Interactive map
Use the interactive map and find the ads you are interested in faster.
Place your ads on the interactive map and let others see you!
Offers
TWO AUDIENCES THAT HAVE A HARD TIME REACHING EACH OTHER. TYRON MAKES IT EASY TO GET IN TOUCH
Choose from a wide range of offers from verified contractors - your trust and safety is most important to us.
Choose the best deals for you and make profitable transactions.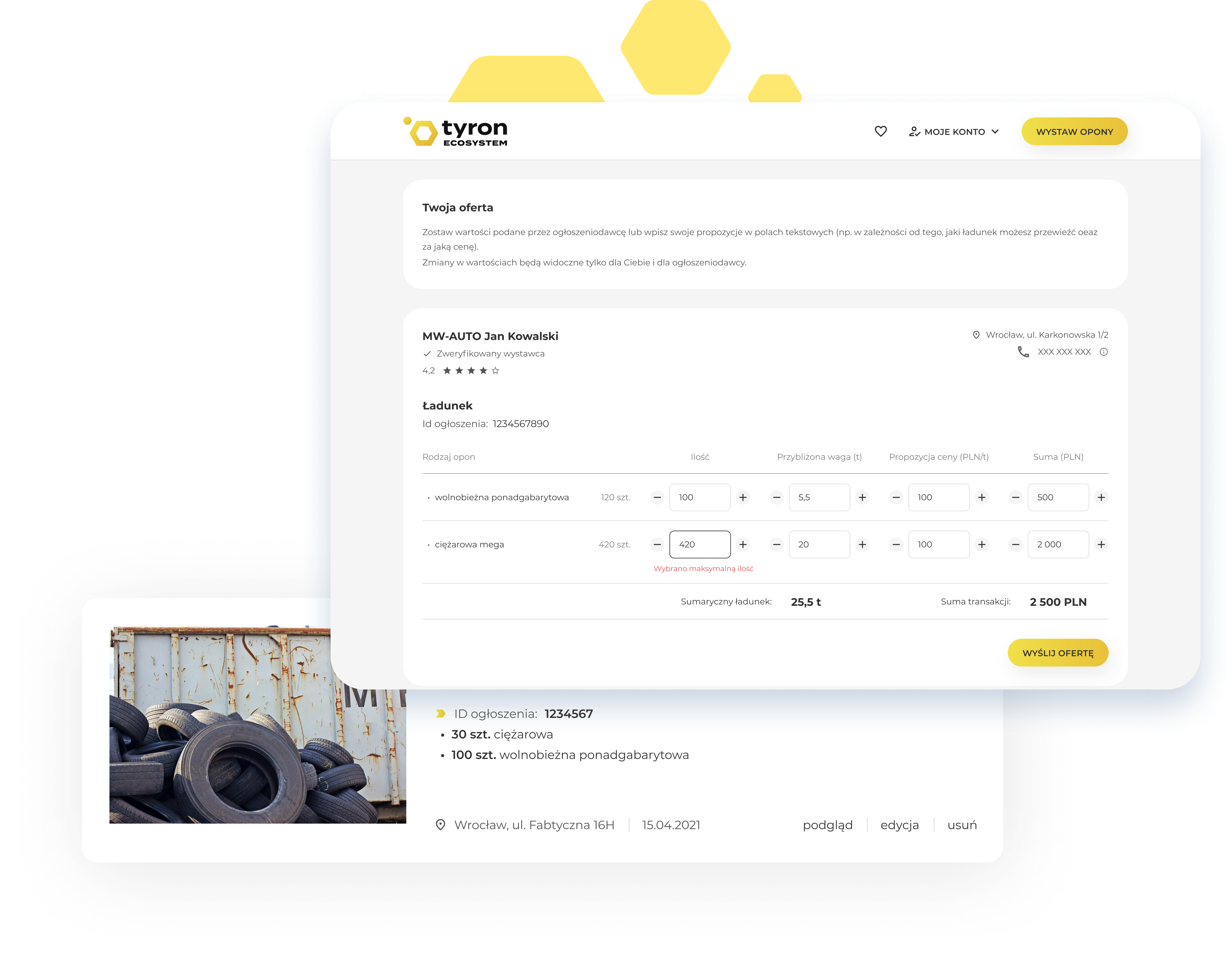 What was the scope of the project?
---
Facilitating finding suitable disposal or collection points for worn tires. Improving communication, buying and selling opportunities, as well as opening the market to price competition and much better communication between contrahents. These are the points that determined the scope of functionality that are implemented in the Tyron Ecosystem project.
What was the business outcome?
---
A well-built web platform has resulted in the trust of specialists from the tire industry. Their growing number on the website proves that the market needs are met. The business result of the product is so good that in less than a month from the launch of the web platform, it was decided to build a mobile application.